Driving Course for Children
Become a real driver !!!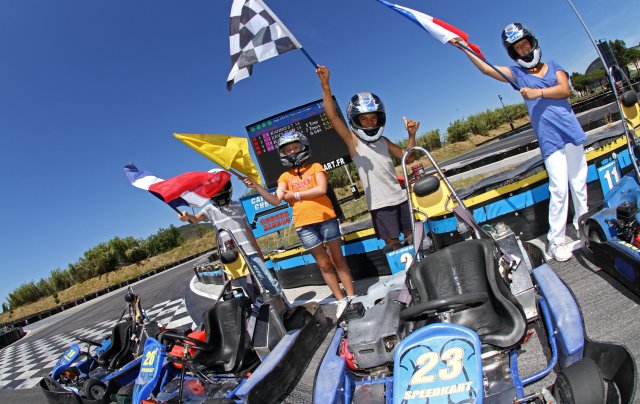 SPEEDKART offers you a special safety environment, with qualified animators and safety equipments.
A driving course is a lesson for your child, he can learn how to drive a little kart, as dad !
> braking
> trajectory
> learn how to use a kart
It's a first driving lesson !
It's a perfect occasion to go fast, without limits ! Always in a safety environment with a lot of trackers.
This formula is developped for young people, it's a perfect occasion to have fun and to learn how to push their limits !
All morning, during week – Driving course for karting, motorbikes, quad. From 7 to 14 years old. An award ceremony and a podium are at the menu.
Next Driving Course : HERE
Informations
You can find all the informations about the Speedkart Driving Course for Children here :