Leisure Park : SPEEDOOLAND "the world of motor sports"
Come to Speedooland ! A kids paradise : motorbikes, quads and karting !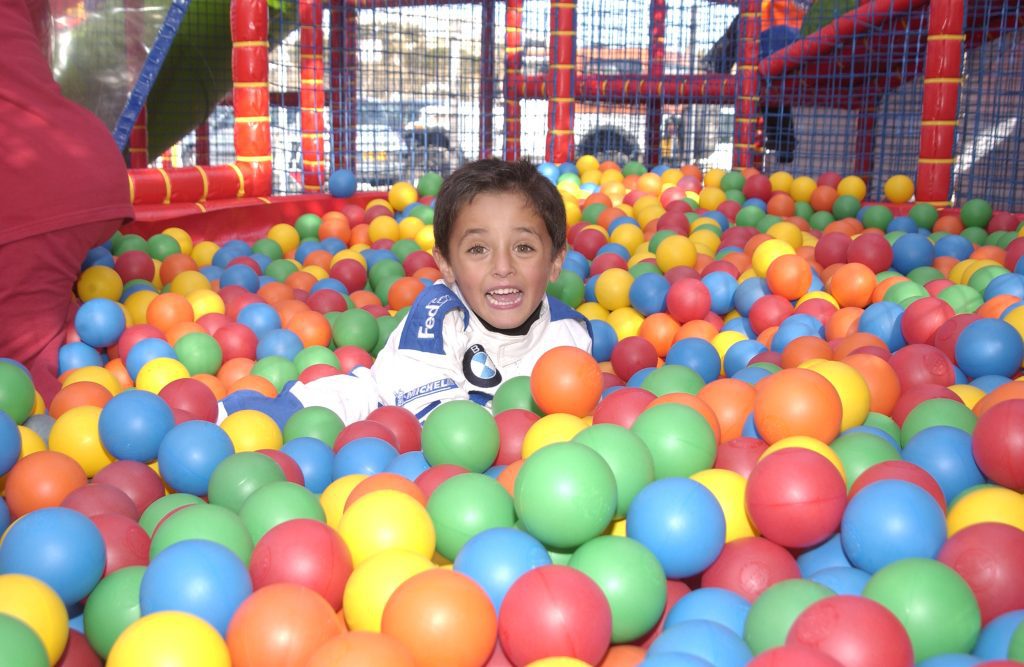 It's time to discover the pleasure to become a racing driver ! Go fast, brakes and try again and again !
Learn how to become a driver in a safety environment with new friends : Speedoo, Byckee and Pandoo.
LET'S GO!

 Come on to learn in a funny environment
SPEEDOOLAND tells you about motor sports story, famous drivers and events...
Speedooland drivers will be with you all daylong to have fun with you. You can ask them everything, they're here for you ! It's time to have fun, to dream, to smile and to enjoy a perfect day with your friends !
One obligation : remove your shoes before.
You can jump, run, scream, climb, drive, yomp…
Meanwhile, your parents can enjoy a shady terrace and surf on the Net thanks to the wi-fi system.
YOU CAN LIVE A LOT OF ADVENTURES
Enjoy a day at Speedooland with your new friends and our funny team !
Let me introduce you :
> Speedoo the dog: the manager of the team
> Pandoo the karting driver panda: a little bit fat but really nice

> Byckee the monkey, motorbikes and quads drivers: smart and malicious
> Twistee the little mouse: a car driver, she is really cute
> Jumpy the kangaroo, the trampolines driver: he jumps all the time